We provide a range of cleaning services for suspended ceilings at leading premises ensuring they look their best: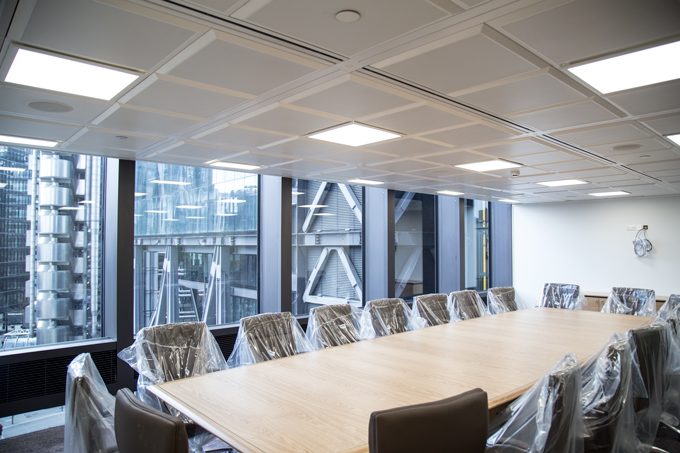 Ceiling cleaning
We clean all types of suspended ceiling tiles in the UK, incl. metal, metal perforated, vinyl and plastic tiles. Take a look at some before-after photos of our ceiling cleaning work:
Before & after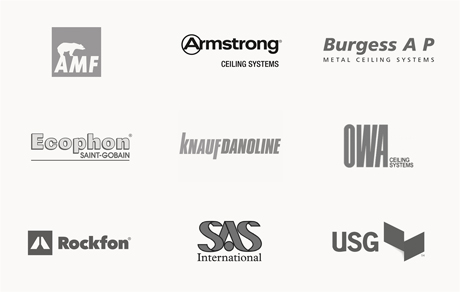 Ceiling brands
We clean ceiling tiles from many leading manufacturers, incl. AMF, Armstrong, Burgess, Ecophon, Knauf Danoline, Owa, Rockfon, SAS and USG.
Perforated tiles
We clean metal pan perforated ceiling tiles. See how we assist office fit-out and refurbishment specialists:
Office refurbishment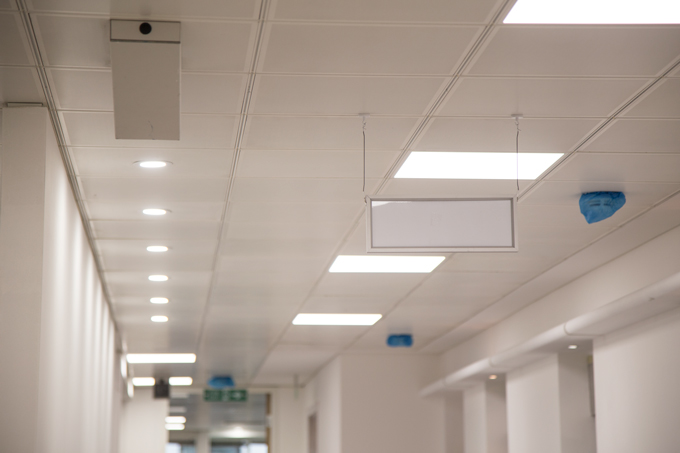 Metal tiles
We clean metal suspended ceiling tiles. Find out how we helped John Lewis:
Department stores
Vinyl tiles
We clean vinyl / plastic ceiling tiles / panels. Find out how we assisted Arsenal FC during the close season:
Sport venues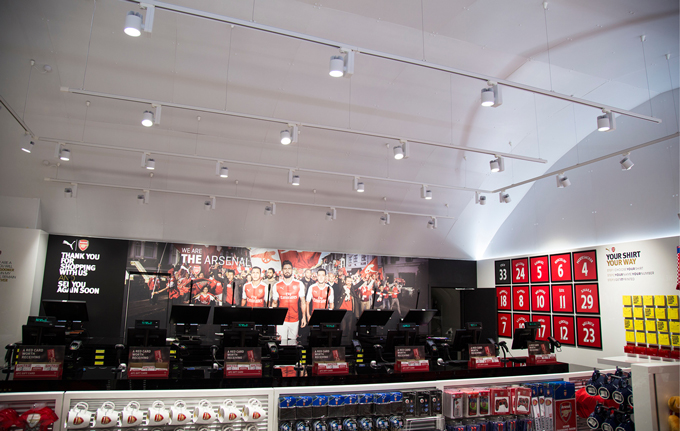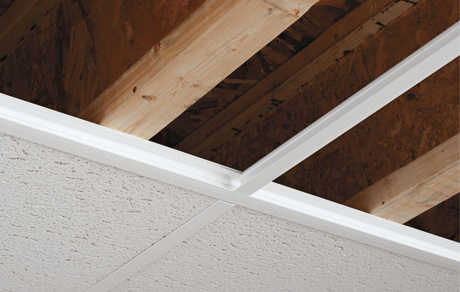 Ceiling grid
We clean metal or plastic ceiling grid. See how we help restaurants:
Restaurants
Light fittings & speakers
We clean exteriors of metal light fittings and speakers. Find out how we help car showrooms:
Car showrooms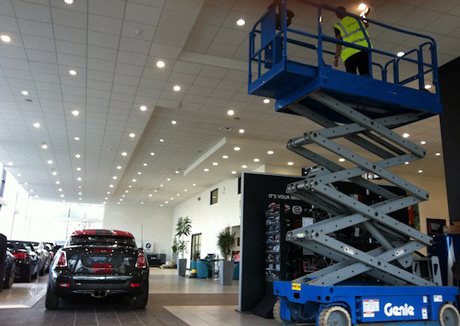 Air vents
We clean the exteriors of ventilation units, louvered grilles and linear grilles. See some of our office clients:
Offices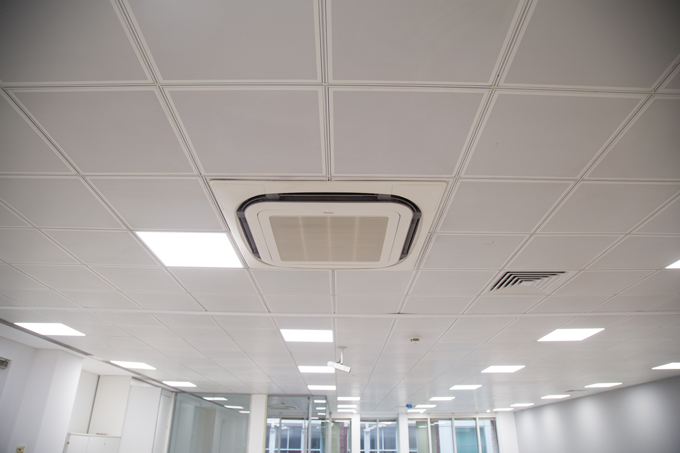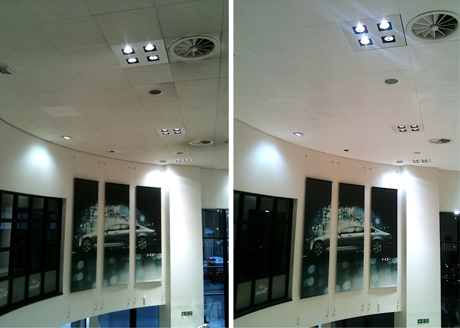 Re-coat of mineral fibre tiles
Mineral fibre tiles (unlike perforated, metal or vinyl tiles) require re-coating in order be restored. Find out how we helped Jaguar:
Ceiling re-coat
See results
Take a look at some half-way through the clean photos to see the results being achieved:
Half way through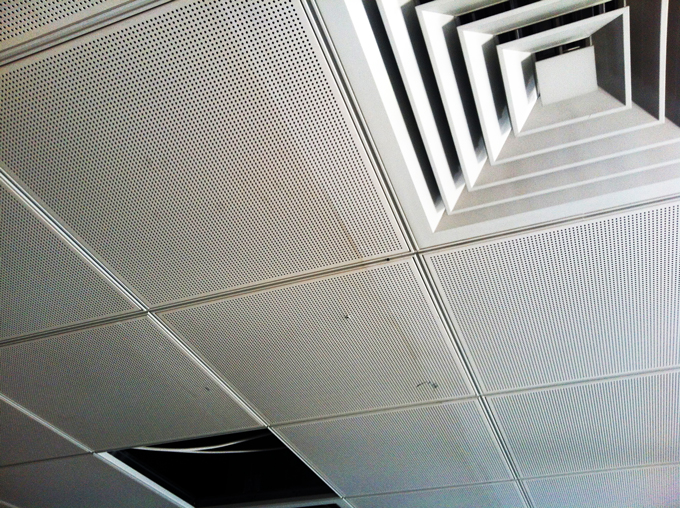 Minimal inconvenience
We carry out the work out of hours so as not to inconvenience our clients, their staff and their customers. Find out how we clean ceilings:
Our approach
75% less cost than ceiling replacement
Cleaning existing ceiling tiles also substantially reduces the disruption that would occur if they were to be replaced. See a cost comparision for the ceiling tile cleaning vs. ceiling tile replacement:
Cost comparison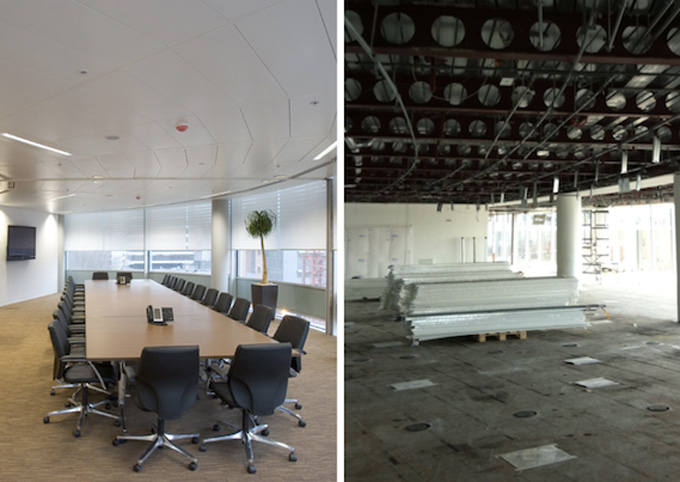 ACCREDITATIONS
---